Yoga and Ayurveda in Guatemala 2020
Aug 15 - 23, 2018
Explore Guatemala, the Land of Eternal Spring, with Tonia and Kamalesh (a long-time Guatemalan resident).
Experience the beauty of Antigua Guatemala, a UNESCO World Heritage site, with a tour by Elizabeth Bell.
Stay in a small village founded in 1547 (San Juan del Obispo) where you may tour the first monastery of the Americas or attend a mass.
Enjoy spectacular views of three volcanos: Agua, Fuego (active, but far enough away!) and Acatenango.
Visit a local chocolate factory and a coffee farm.
Explore colonial churches and local markets where colorful textiles abound.
Visit Mayan ruins and participate in a sacred Mayan fire ceremony.
Practice yoga daily: pranayama, asana, meditation.
Enjoy Ayurvedically inspired vegetarian meals prepared with fresh, organic, local produce.
Learn about the universal principles of Ayurveda.
Integrate the days' experiences each evening with after-dinner discussions.
Space is limited to 15 participants.
Kamalesh Ginger Hooven, MA Ayurveda, Ayurveda Yoga Therapist, E-RYT 500, Chair of Mount Madonna Institute's School of Yoga and instructor in the College of Ayurveda. You will be able to see Guatemala through the eyes of someone who has lived there for over 30 years and very much feels a part of the culture. Kamalesh has been teaching yoga for 18 years and training teachers since 2004. Her private practice of Yoga Therapy and her consistent study of Ayurveda informs her lifestyle and her teaching. When in Guatemala, you will often find her at her restaurant, Cafe Condesa, located on the Central Park of Antigua.
Tonia Mayerle, E-RYT 500, Ayurvedic Health Counselor, faculty in MMI's School of Yoga and current student in MMI's Ayurvedic Yoga Therapy program. Tonia lives in Tucson where she leads a meditation group that has grown into a small supportive community of people who are excited to learn and practice practical techniques of classical Yoga teachings based on the Yoga Sutras and Upanishads. Her visit to Guatemala in 2017 inspired her to share this wonderful experience with Kamalesh.
For more information, contact:
Presenters
Kamalesh Ginger Hooven
Ginger Kamalesh Hooven, Ayurvedic Practitioner, MA Ayurveda (NAMA); Yoga Therapist (C-IAYT); and E-RYT 500 (YA) has been teaching in the Mount Madonna Center/Institute Yoga Teacher Trainings since 2004. She began her studies with Baba Hari Dass in 2003 after having completed a 700-hour Yoga Teacher Training with the Yoga Research and Education Center led by Georg Feuerstein. Kamalesh's ongoing study of western Anatomy & Physiology enrich her approach to the outward limbs of yoga and the Ayurvedic view of the human being.
Upcoming Programs
Aug 25 - 28, 2022
Drawing from Patanjali's Ashtanga (eight-limbed) Yoga System and the practices of Hatha Yoga, you will learn foundational practices of pranayama, mudra, shat karma and meditation as well as basic philosophy and theory of both Yoga and Ayurveda as taught by Baba Hari Dass.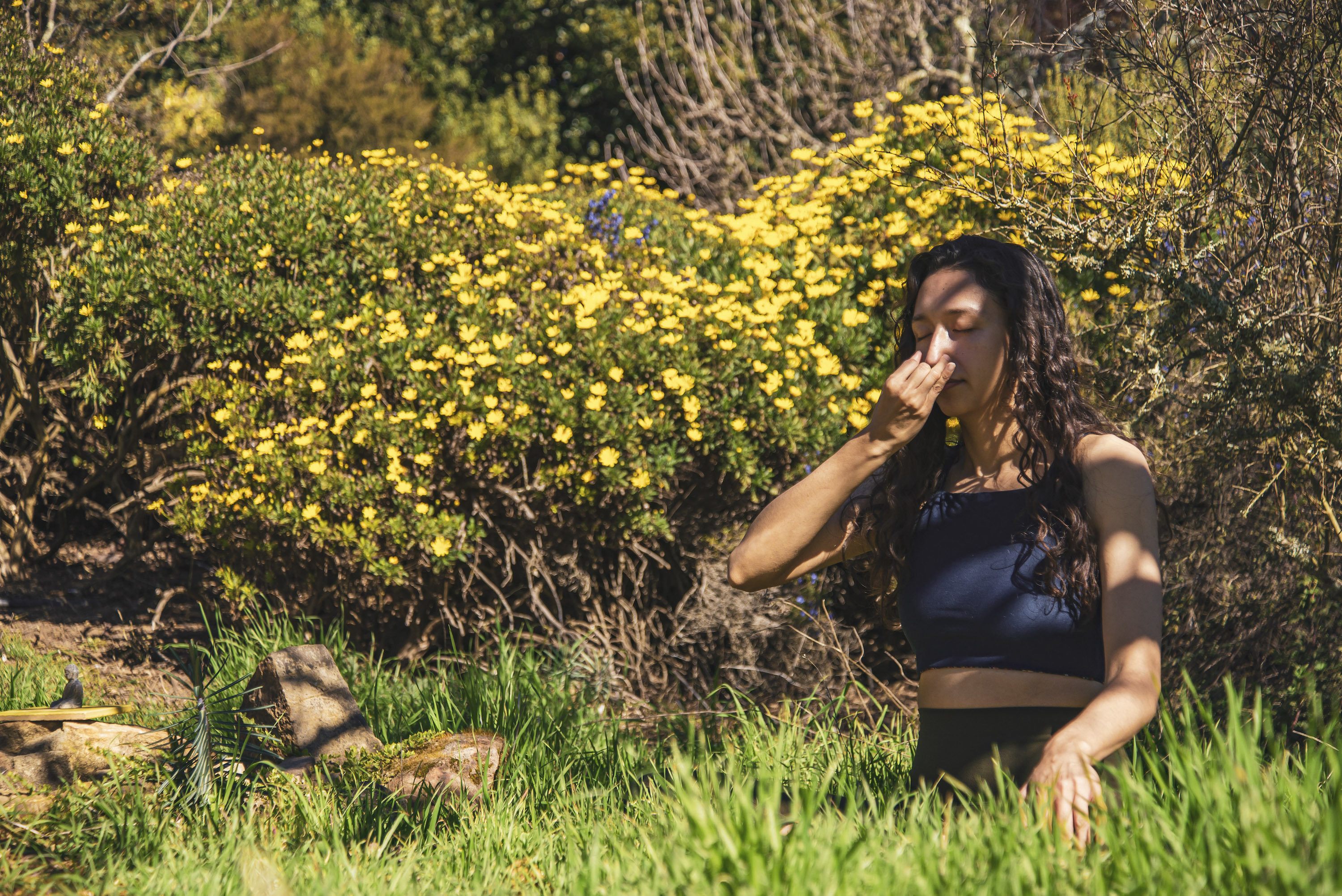 Sep 1, 2022 - Mar 19, 2023
Delve deeper into your practice and teaching, furthering your knowledge in each area through practice and student teaching practicums.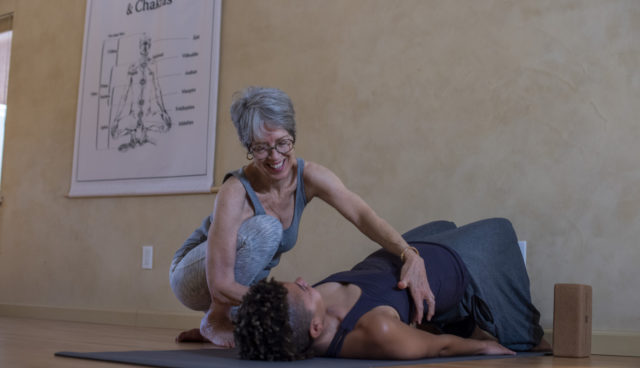 Sep 1, 2022 - Mar 19, 2023
Begin with the Advanced Yoga Studies (YTT 300) and unite the sister sciences in this IAYT accredited and NAMA recognized program. Explore pathology through the lens of Ayurveda and offer therapeutics from the limbs of yoga with clients on the path of self-healing.