We are a learning community inspired by the example of our teacher, Baba Hari Dass. Located on 355 acres of redwoods and grasslands, our peaceful haven is a place where you can step back, slow down, and reconnect to your center, to nature, and to a more authentic flow of life.
At our core we offer a beautiful, community managed space for yoga retreats, personal practice, spiritual and personal development programs, and a variety of classes and workshops. Our modern meeting spaces evoke a rustic and tranquil atmosphere and provide a variety of settings to gather and practice.

Programs & Retreats
Step into a nourishing container for transformation for a night, a week, or more. We host a rich array of retreats, classes and programs taught by renowned teachers set in a rejuvenating environment.
Learn More
Mount Madonna Institute
A private, non-profit educational institution providing high quality, professional and academic instruction and training in the fields of Yoga, Āyurveda, and Community Studies.
MountMadonnaInstitute.org
Host Your Group on the Mountain
We accommodate groups from 15 to 500 in a variety of beautiful, peaceful mountaintop settings. Our dedicated staff provides delicious vegetarian meals and full support for your retreat or program.
Learn More
Upcoming Events
Yoga Service and Community
Aug 16 - 18, 2019
or

Aug 16 - 21, 2019

In troubled times we feel besieged with negative emotions that rob us of the clarity and resilience we need to implement the changes we want to see in our world.
Sep 3 - Nov 24, 2019
Our YSC 1 & 2 programs are designed for individuals who want to explore their own positive transformation while immersed in community with people whose ultimate aim is peace. Spend three or six months in experiential learning, while deepening self-awareness, interpersonal and practical life skills, and cultivating connections within a small group and our greater community.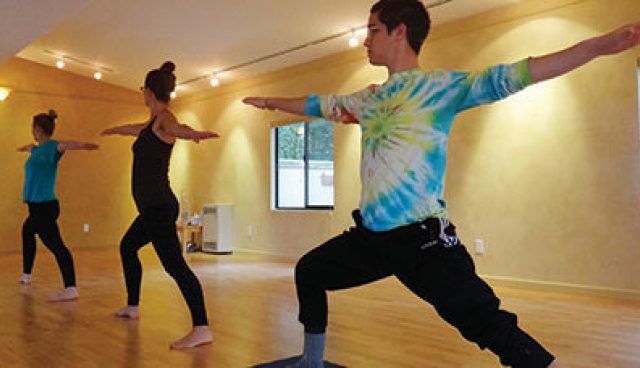 Sep 19, 2019 - Feb 9, 2020
This comprehensive training supports students as they delve deeply into understanding the practice and study of Yoga as explained in the traditional Yoga Scriptures. Guided by approximately 30 senior teachers, a personal mentor, and an entire community, students develop the fundamental skills needed to teach a well-rounded and safe yoga class.
Sep 29, 2019
Step behind the scenes at our Ayurveda World Herbal Dispensary and learn the art of herbal product making!
Free Daily Yoga Classes
Join us for daily Yoga classes exploring meditation, asana, pranayama, and philosophy.
Learn More