We are a learning community inspired by the example of our teacher, Baba Hari Dass. Located on 355 acres of redwoods and grasslands, our peaceful haven is a place where you can step back, slow down, and reconnect to your center, to nature, and to a more authentic flow of life.
At our core we offer a beautiful, community managed space for yoga retreats, personal practice, spiritual and personal development programs, and a variety of classes and workshops. Our modern meeting spaces evoke a rustic and tranquil atmosphere and provide a variety of settings to gather and practice.

Programs & Retreats
Step into a nourishing container for transformation for a night, a week, or more. We host a rich array of retreats, classes and programs taught by renowned teachers set in a rejuvenating environment.
Learn More
Mount Madonna Institute
A private, non-profit educational institution providing high quality, professional and academic instruction and training in the fields of Yoga, Āyurveda, and Community Studies.
MountMadonnaInstitute.org
Host Your Group on the Mountain
We accommodate groups from 15 to 500 in a variety of beautiful, peaceful mountaintop settings. Our dedicated staff provides delicious vegetarian meals and full support for your retreat or program.
Learn More
Upcoming Events
Jan 18 - 19, 2017
Explore yoga practices and how they can be modified using the principles of Ayurveda to bring balance and harmony. Geared toward the student of Yoga and Ayurveda this two day workshop, with Kamalesh Ginger Hooven, will use the Ten Pairs of Opposites to work with doshic imbalances through the practices of pranayama, meditation, asana, mudra and mantra. The classes will be highly experiential.
Jan 27 - 31, 2017
This small group experience is devoted to a deeper level of meditation and purification for people who already have some knowledge of meditation and yoga. We utilize a simple diet, the observance of silence, and a cave-like atmosphere of seclusion.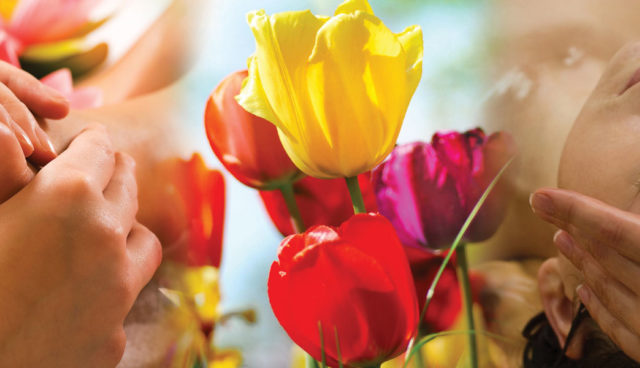 Feb 18 - 20, 2017
Join us for a full 3-day intensive study and practice of Ayurvedic bodywork therapies. Expand your healing practice to include these ancient, time-honored techniques and help your clients cleanse and maintain optimal health for years to come. Participants will need a basic knowledge of the foundational principles of Ayurveda, including tridosha theory and function, 7 dhatu principles, actions of the gunas, understanding of agni and ama, and dina/ritucharya).
Feb 25 - 26, 2017
An MMC tradition, the auspicious night of Shiva will be celebrated with chanting, prayer, meditation, and performing ritual throughout the night!
Free Daily Yoga Classes
Join us for daily Yoga classes exploring meditation, asana, pranayama, and philosophy.
Learn More